Aerial Upgrades & Repair Services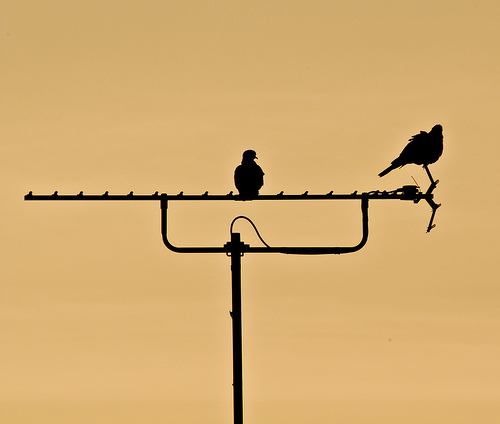 If you are experiencing problems with you aerial or satellite system then we can help. We offer a full fault diagnostics and repair service to get your TV reception back.
If your aerial or satellite has been damage by high winds or weather then we can provide you with an estimate for repair. This type of work may be covered by your household insurance.
In circumstances there may be no actual fault as such, but you may require an upgrade. For example you may be missing some freeview channels due to your aerial not being powerful enough and of the correct type. Our engineers will be able to identify this free of charge.
Some faults are more complex than others, for example you may have intermittent problems or only poor pictures on 1 TV socket or problems with your sky magic eyes. For these types of faults we have a fault diagnostic charge, however this is deducted from the total if any repair bill. Again this charge applies to sky and Freesat faults.